Contact Your Needs
SAAS Solutions

JSON API
Our services return all results <code>JSON</code> in a format so that the size of outgoing/incoming data is reduced.

99.9% Uptime
Uninterrupted API access with 99.9% Uptime rate.
ORGANIK API SERVICES
User Actions
You can perform your balance and CMS transactions
SMS
You can manage normal or addressed SMS sending, Report transactions, Recipient management and SMS headers
Email
Email sending, Report processing, Manage recipients, and Template processing available
NTS
You will be able to perform operations such as querying numbers and listing reports
FAQ
Frequently Asked Questions (FAQ)
After you complete the registration process, you can use the API.
Kullanıcı paneli > API kontrolü menüsünden istediğiniz API anahtarına oluşturmanız gerekiyor. Ardından endpointlere ulaşmak için gönderdiğiniz isteklerin X-Organik-API headerı olarak API KODU'unuzu da göndermelisiniz
You can authorize the API key you want to use the services you want from the API control menu > the user panel.
https://api.organikhaberlesme.com is the ' of BASE URLall requests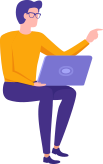 When you register now, your '100₺ Welcome Balance', which you can use on all services, will be credited to your account!